If you live in Ohio or Pennsylvania, North American Power is bringing the power of energy choice right to your doorstep!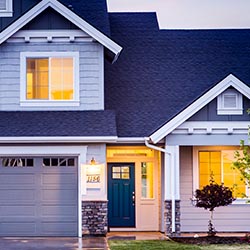 Residents in communities across Ohio and Pennsylvania may notice North American Power customer care agents in their neighborhood. These highly trained team members have been dispatched to help Ohio and Pennsylvania consumers understand their electricity or natural gas energy options, and provide courteous and knowledgeable service should you wish to enroll in one of our current offers.
If someone representing North American Power comes to your door, know that we take your privacy and security seriously. All our agents go through a screening and background check program, and are monitored daily to ensure the highest level of professionalism. They've been localized to help explain our offers, assist you with any questions you might have, and walk you through the enrollment process.
Our agents wear branded articles of clothing and carry North American Power identification. That badge displays the rep's ID number, and North American Power's license number. Sales agents are required to provide you with their rep ID, phone number, and/or supervisor's name and contact number upon request.
After introducing themselves and providing proper credentials, they'll briefly explain the purpose of their visit to Ohio or Pennsylvania (sharing news about energy choice), and will answer any questions you have and show you current offers and promotions available in your area.
If you decide to enroll in a plan, the agent will ask to see your electricity and/or natural gas bill, as they can then compare your current rate to the plan you've expressed interested in. They'll also show you where you can expect to see your new North American Power rate appear on future billing statements. They will also need account information from your bill in order to process your enrollment.  As part of an in-person enrollment, you will be asked to confirm your selections with a Third Party Verifier over the phone. The purpose of third party verification is to protect both you and North American Power in the event of a dispute.  Our rules require our sales representatives to leave your premises during this part of the enrollment process.
The sales representative will leave you with a Customer Guide explaining what to expect next, along with a copy of your North American Power contract.
At North American Power, we pride ourselves in putting our customers first and want to make sure you are totally comfortable with your in-home enrollment experience. Every one of our agents signs a 54-point Code of Conduct contract with us to ensure the they give you the best customer service possible.  If at any time you do not feel as though you were provided with an ideal experience, please call us at 888-313-9086 so we can make it right    
Find out what Happens After You Enroll.
FAQs
Who can enroll with a North American Power Door to door sales representative?
The person you are enrolling must be either the utility account holder or his/her spouse or domestic partner. He or she must be at least 18 years of age.
What's the difference between my local utility and North American Power?
North American Power is in the business of purchasing electricity and natural gas, and your utility is in the business of delivering it. Your utility is also responsible for reading your meter, sending your bill, and responding to emergencies.
If you choose North American Power, will my billing structure change?
You will continue to receive one monthly bill from your utility. Your utility bill will change slightly as you will now be able to see the breakdown between the supply portion (our charges) and the distribution and delivery portion (the utility's charges) on your bill.
What happens after my initial term ends?
Unless you take steps to sign up for another fixed rate plan, your service will automatically continue to a variable rate at the end of your contracted fixed rate term* We will send you a renewal notice in the mail about 30-60 days before the end of your fixed plan term for your electric account, and 45-90 days before the end of the fixed plan term for your natural gas account. When you receive it, give us a call and we'll be happy to review your renewal options with you.
We Hope you'll join the North American Power Family!