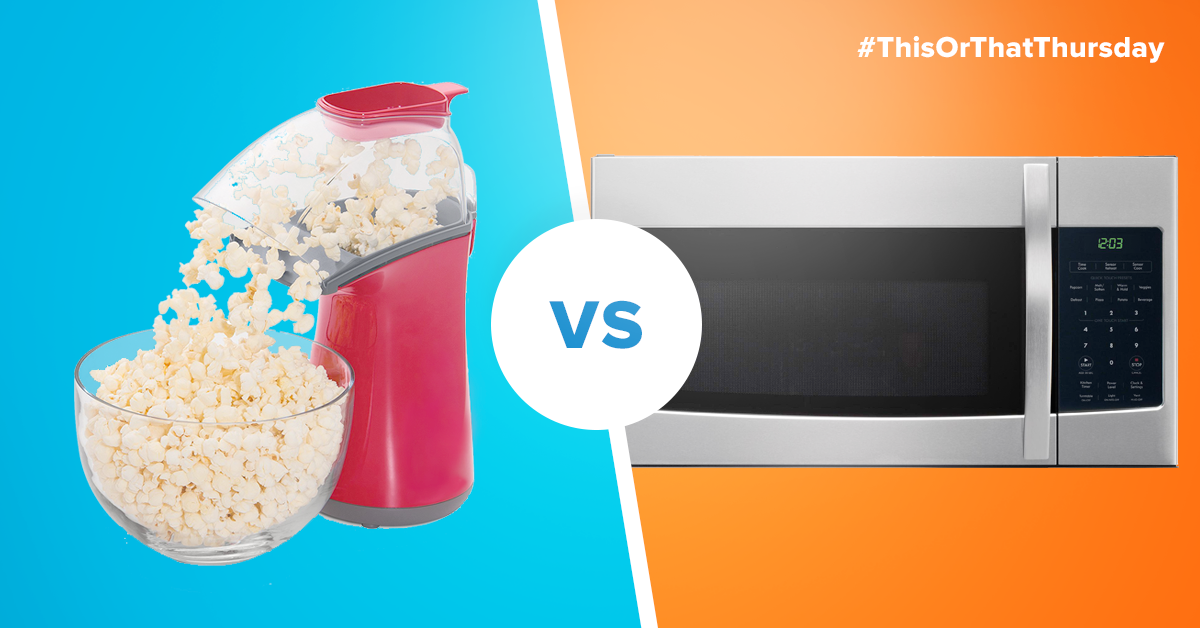 Corn Popper or Microwave?
It's movie night! You invited all your closest friends to watch the biggest movie of the year. While going through your check list to ensure you are ready for the perfect night, you realize you forgot the most important thing… POPCORN! But don't worry, you still have an hour until they arrive and you hit "play." Before heading to the store, you'll need to decide between buying a bag of kernels and using the corn popper you got for your birthday, or buying microwaveable popcorn packets. To help make the decision a little easier, we've rounded up some data that compares how much energy each appliance typically uses.
Let's look at wattage.
Corn Popper = 1,200 Watts < Microwave = 1,700 Watts
Conclusion: Before you head to the store for some popcorn kernels, make sure you grab the corn popper out of the pantry! Besides giving you that freshly popped taste, it'll use less energy than if you bought microwavable popcorn packets. You'll cut back on energy use, and your guests will feel like they're at the movie theater!
Sources: https://www.clarkson.edu/highschool/k12/project/documents/energysystems/7-Household-Conservation-Efficiency.pdf
https://www.daftlogic.com/information-appliance-power-consumption.htm